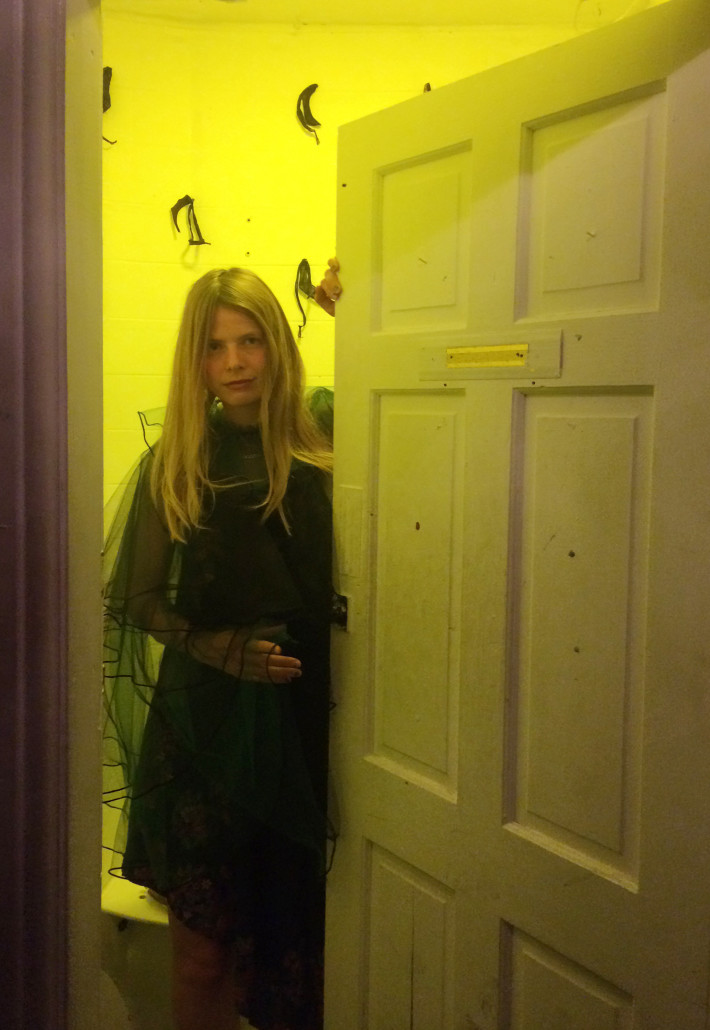 BANANA DAYS ARE OVER / 2014
installation and performance, White Cubicle, London
The Banana journey is not over yet and its next stop is at the infamous White Cubicle Toilet Gallery – located within the ladies toilet at the George and Dragon pub in London – founded by Pablo Leon de la Barra in 2005. For one night only the toilet turns into a temporary office for a "bananomancer": a lady who is said to be able to read the future on banana peels. A charlatan? Dear querent, the only way is to get in line and try for yourself: the lecture is for free and vis-à-vis! The event features another special guest: Doña Isla. For the first time ever, the newbie drag queen will lip-synch "Yes, We Have No Bananas", a song written for the occasion by Davide Savorani and sung by Hannah Heilmann.